WHAT IS OUR REFERRAL INCENTIVE PROMO?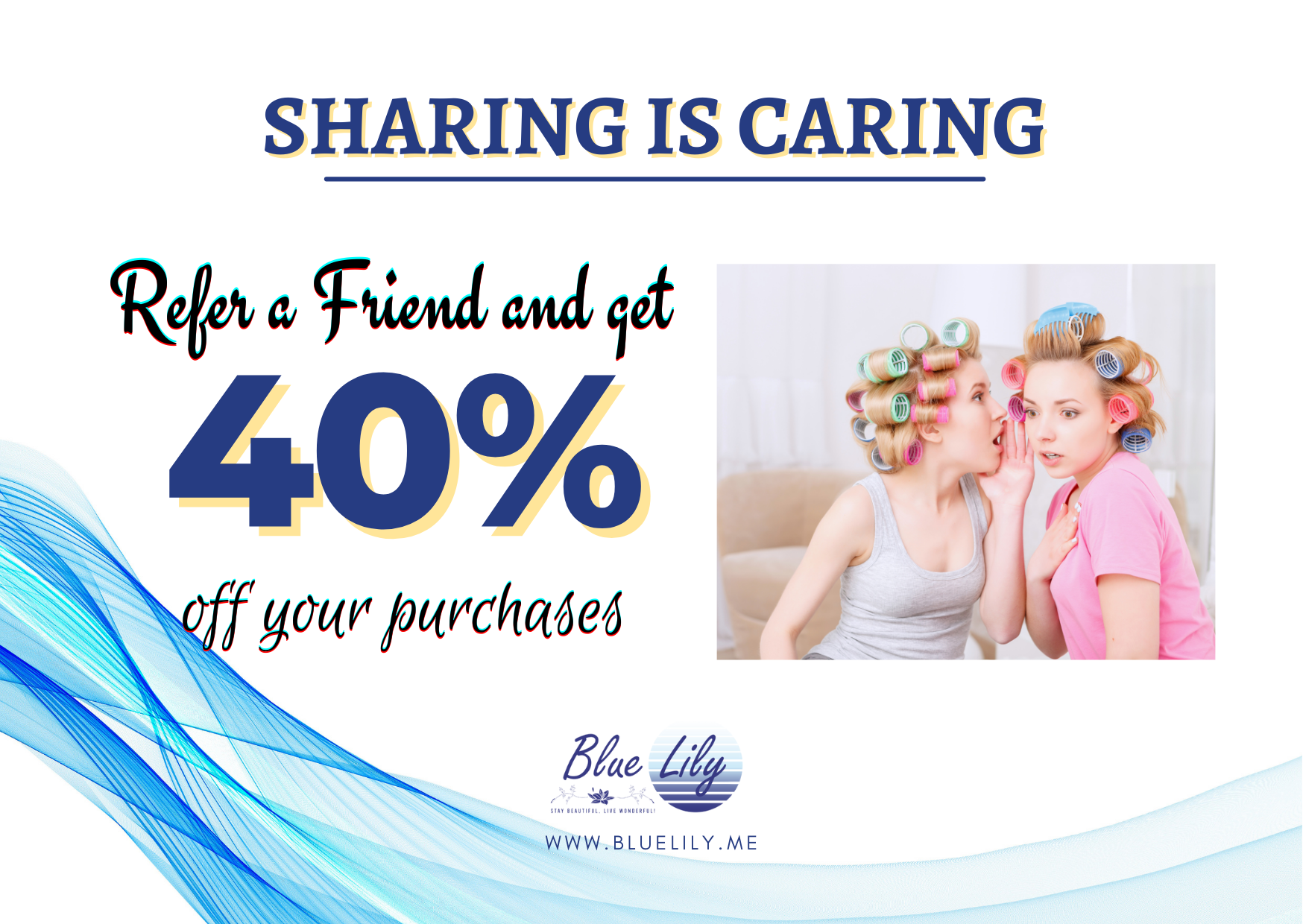 Refer a friend to purchase in our website and split 40% discount between you.
Sharing is caring! Here at Blue Lily, we like rewarding people that shares good things between them. Refer us to your friends or relatives and they will get 20% OFF from their first purchase with us. In return, you will get 20% OFF as well once your referral made a purchase. That is a total of 40% discount we are gifting to be shared between you!
HOW TO AVAIL OF THIS PROMO?
Follow the easy steps as described below: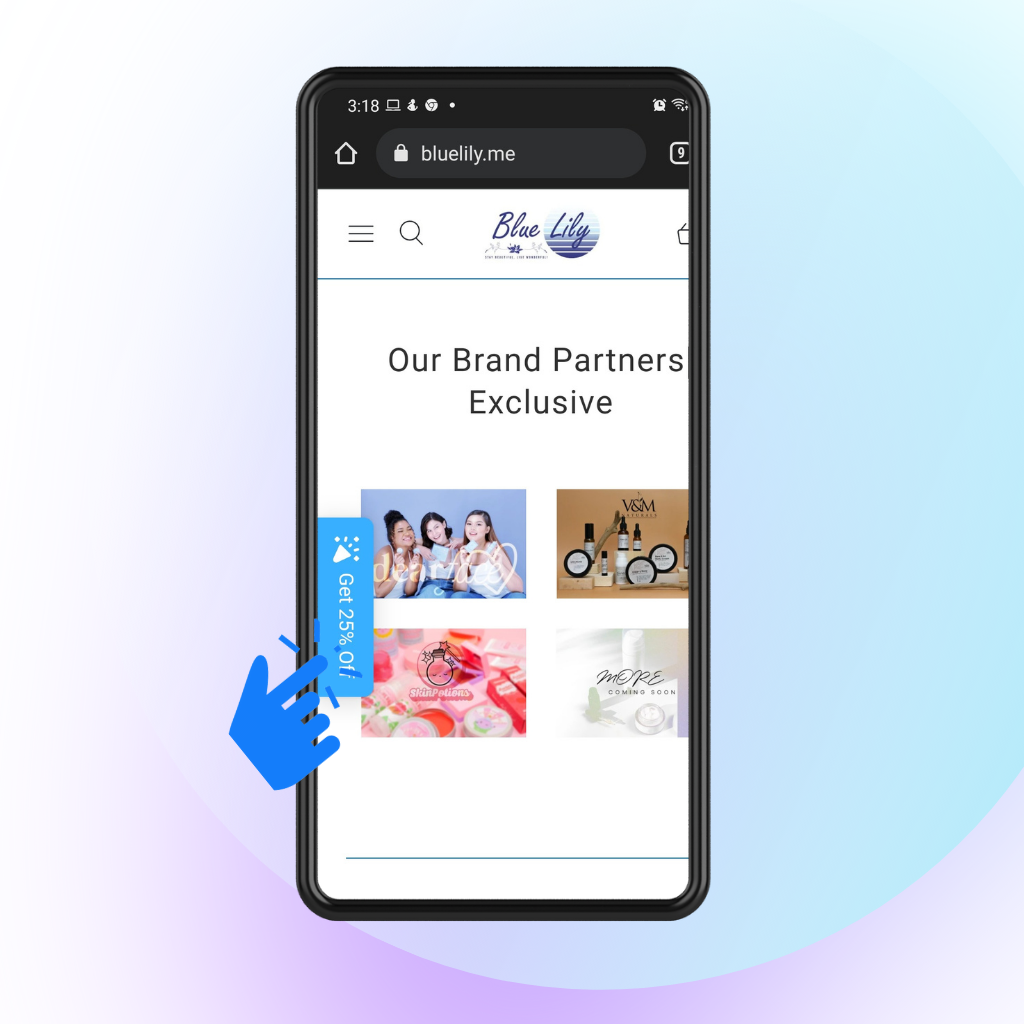 Step 1
Click on the blue "Get 20% off" icon on the left side of your screen.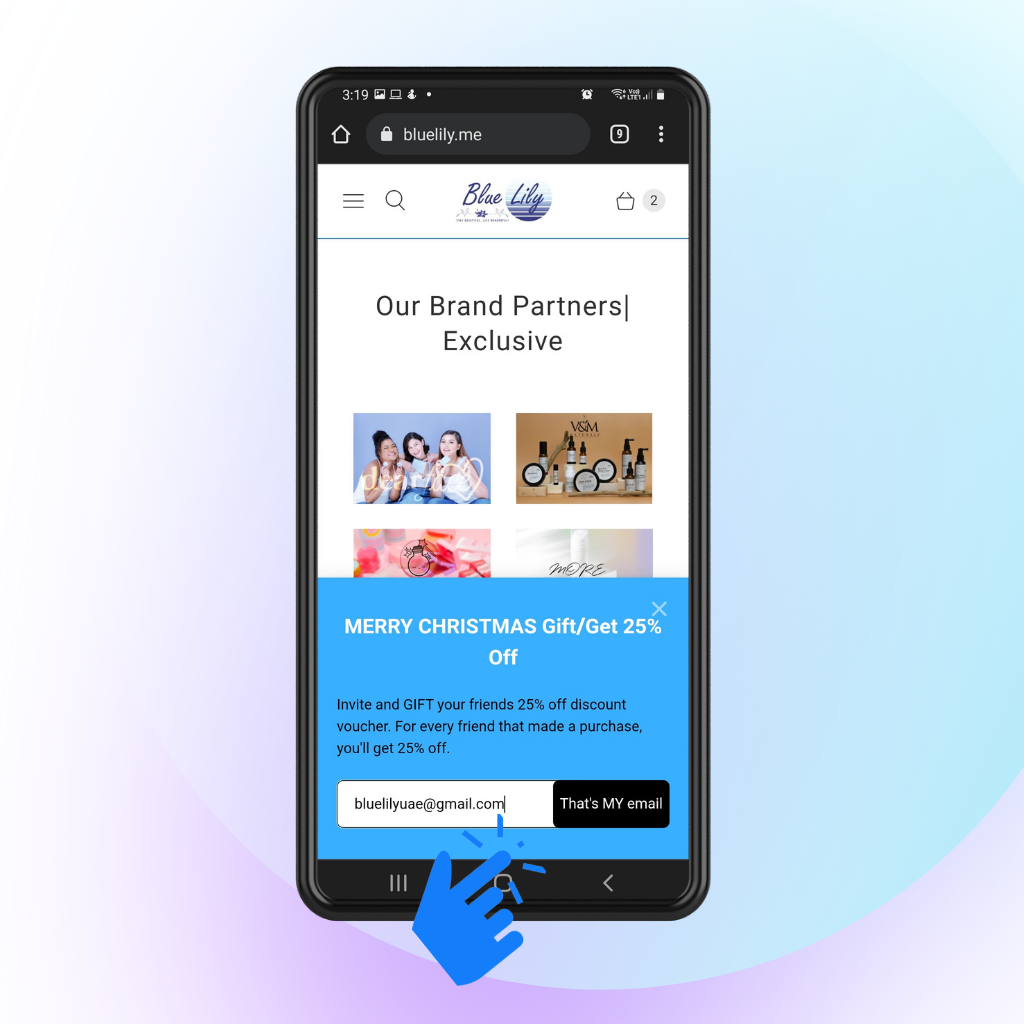 Step 2:
Enter your email address in the pop-up (blue) window on your lower screen. Then, click on "That's MY email" button.
Remember: Enter your email address and not the person you will be gifting.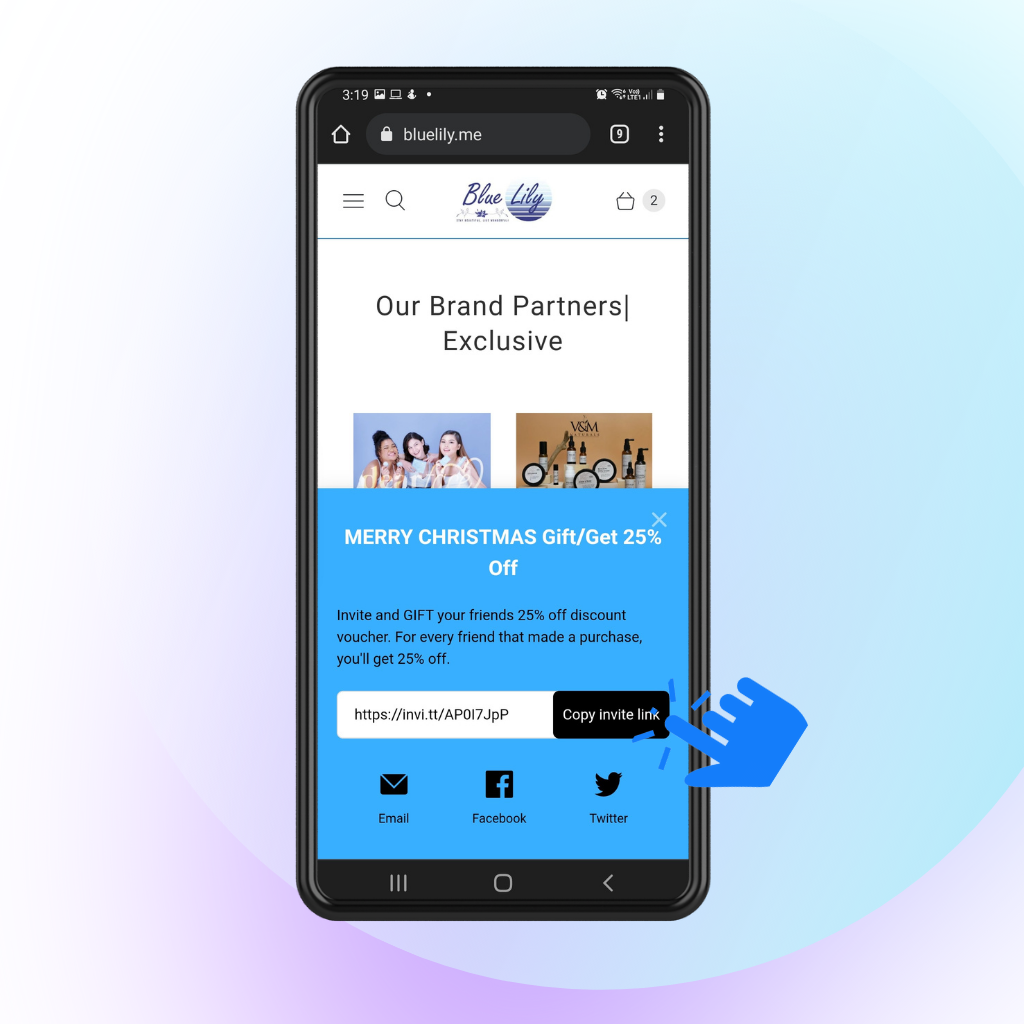 Step 3:
Copy the invite link by clicking on the "Copy invite link" black button. You can paste this to your message to your friend you want to get the 20% OFF. You can share it to as many friend or relatives you want to. You can share through FB messenger, whatsapp, email, etc.
Step 4
Your friend or relative will get the invite link and shall proceed as follows:
Receiving the discount code
Your friend will click on the link you provided or copy and paste the URL into the browser. The bluelily.me website will launch and there will be window that pops out that will show the discount code. Click copy button to copy the discount code and use it at checkout.
Use discount code upon checkout
Upon checkout, your friend shall be able to enter the discount code in the designated discount code box in the checkout window.
Holily! 20% off the payable amount
The 20% is now reduced from the purchase price of the products and the payable amount by your friend is significantly reduced.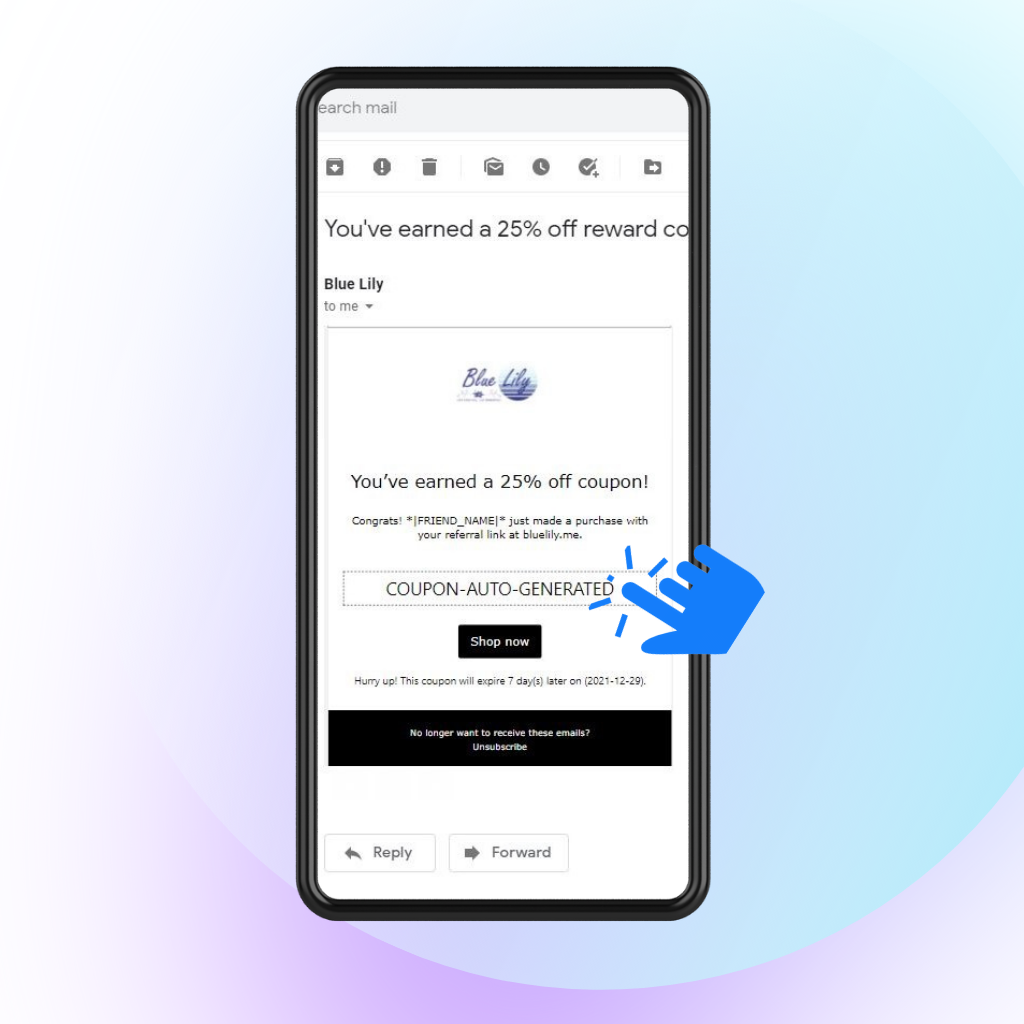 Step 5
Holily! You will now receive your 20% discount code upon your friend using the code for his FIRST purchase with us.